Just about anyone with some knowledge of content management systems and computers can start there own health blog. However, the real challenge comes down to your content, presentation, and what separates you from the crowd. If you often voice your opinion on various matters on social media, your foot is already in the door of the blogging lifestyle.
There are multiple ways to share content online. Here are some different options:
The democratisation of publishing and promotion through self-publishing (blogging) and self-marketing (social websites) are breaking down obstacles to prove that you don't necessarily require a 3-year degree to succeed as a blogger.
Professional Blogging Platform
If you wish to have a critical stake on the internet to exhibit your enthusiasm and knowledge, a self-hosted website with your domain name is a smart way to move. This builds your brand, and it provides you with a strong digital footprint. After starting your own website, seek to secure social media handles of the same name across different platforms. You never know how your blog will grow, as there is always the possibility that it could turn into your day job! If you're serious about this, invest in the services of a professional website designer. To improve the visibility of your website, then consider the assistance of an Adwords agency.
The 10 Benefits of creating a health Blog
I have found that blogging has numerous side benefits which aren't apparent from a person looking in. This is precisely what I have discovered to be the bonus advantages to blogging that you might find enabling and possibly enlightening.
#1. You will become a much better author
Blogging provides with time to focus on your writing. Like most skills, you improve with experience. Being able to write down your knowledge helps you improve your voice and tone, as well as the language you use. Health is a very niche category, and you have to understand how to inspire people and enable a positivity in them.
#2. Your video abilities will enhance
If you spend time interviewing individuals with videos or perhaps recording yourself to give online instructions and tips, then your video and audio editing skills will improve with practice. This can be quite difficult at first as you learn to cut footage, transition, and ensure your audio is in sync and mixed clearly.
#3. You learn more about healthy lifestyles
As you write, you will undoubtedly be reading to source new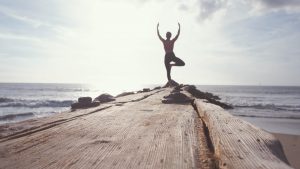 inspiration. A health blog can inspire you to expand your knowledge and do even better. It can also drive you to experience new things. For example, you could travel to Tasmania and write on the healthy aspects of traveling and how it benefits well-being. Checking yourself into a luxury day spa is great for your health and overall wellbeing. You can even visit and dine at an oyster farm in Tasmania, as they have a number of great health benefits when eaten.
#4. Visibility – People will hear you
People find information online now, so in the event that you would like to be discovered and transition into a new fitness career, then your online presence and reputation will support you. A quick search in Google is how we locate people and data now.
#5. Professional status
Perceived or actual, the craft of publishing online through blogging will change you from an amateur to a professional. Keep doing so with sufficient enthusiasm, focus and purpose and you'll eventually become an expert on your chosen subject if you continue.
#6. Improve your researching methodology
You will develop a method of researching that will work best for you, and save you time. You may identify international health bloggers, pros and resources that will offer the insights and data that you want to provide continuing value for your readers. You may even attend seminars and network with like-minded people and having knowledge shared with you.
#7. Networking, Networking, Networking!
As you begin to become noticed individuals may wish to connect together and catch up for a coffee or invite you one for their own events. You can learn an extensive amount from fellow professionals, and they may also provide you with other opportunities in the future. Down the track, you may even launch a gym or fitness start-up with their support!
#8. Your Memory and Confidence will improve.

Exercising the mind through learning and writing will offer essential exercise for those neurons. Maintaining the body match demands exercise. Your brain needs stimulation and action also to be brain healthy. You'll be astounded by what you may remember from engaging in psychological gymnastics supplied by blogging actions.
#9. Your Imagination Will Increase
There is nothing like genuine enthusiasm to boost your creativity. You will discover your mind will think more creatively as you go from conscious abilities to emphasising outside-the-box thinking.
#10. Synergizes and Synthesizes Focus
The advantages of online social interaction is that it taps into the mind and supplies you with a feedback loop which will sharpen and reevaluate your goal and passion.
Blogging as Self Fulfillment
Blogging for me was a route to not just to self-reflection but self-gratification which is now a journey of self-discovery. I've found what works for me and what does not. I write about issues that resonate with my spirit and purpose while keeping focused. After you put so much work into making this project, you need to protect yourself and your hard work. Investing in data protection services defends personal information and negates hackers. As an extra measure, use a cloud backup service to secure a copy of your data if all is lost.
All these elements combined have supplied an experience which has changed me and many others. It's an exciting time to live where you're able to connect online create a vibrant community – it truly transcends what communication once was.
We all have the ability in our hands to make a difference and perhaps leave a heritage. If you adopt this interactive and global social mind by engaging actively, you'll be amazed and surprised as to where it'll take you in the healthy lifestyle industry.